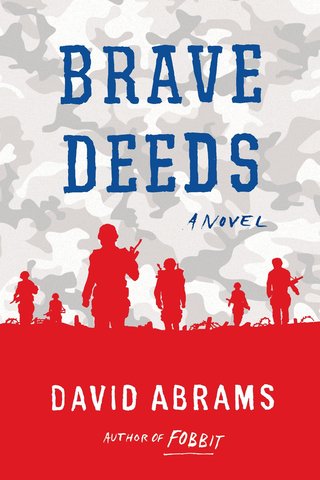 "In one very full, very messed up and hair-raising day, Brave Deeds delivers everything we could ever ask for in a novel, no less than birth, death, and all points in between. David Abrams has written a flat-out brilliant book of the Iraq War, one that reads like a compact version of the Odyssey or Going After Cacciato. Soldiers on a journey―it's one of humankind's oldest stories, and Abrams has given us the latest dispatch from the field, to stunning effect."
―Ben Fountain, author of Billy Lynn's Long Halftime Walk

"Hilariously absurd, Abrams surprises with pathos and tenderness. This is military fiction at its truest."
―Booklist

"At the beginning of Brave Deeds I was laughing out loud, and enjoying the feeling of being among the Army squad, even one making an insane walk through Baghdad. But by the end of the book I was silent: I was really undone by it. David Abrams has done something very powerful, drawing together the different layers of this story so beautifully, and drawing us down below the surface to a place of darkness and sadness. It's a tour de force. Bravo."
―Roxana Robinson, author of Sparta

From Fobbit author David Abrams, Brave Deeds is a compelling novel of war, brotherhood, and America. Spanning eight hours, the novel follows a squad of six AWOL soldiers as they attempt to cross war-torn Baghdad on foot to attend the funeral of their leader, Staff Sergeant Rafe Morgan. As the men make their way to the funeral, they recall the most ancient of warriors yet are a microcosm of twenty-first-century America, and subject to the same human flaws as all of us. Drew is reliable in the field but unfaithful at home; Cheever, overweight and whining, is a friend to no one―least of all himself; and platoon commander Dmitri "Arrow" Arogapoulos is stalwart, yet troubled with questions about his own identity and sexuality. Emotionally resonant, true-to-life, and thoughtfully written, Brave Deeds is a gripping story of combat and of perserverance, and an important addition to the oeuvre of contemporary war fiction.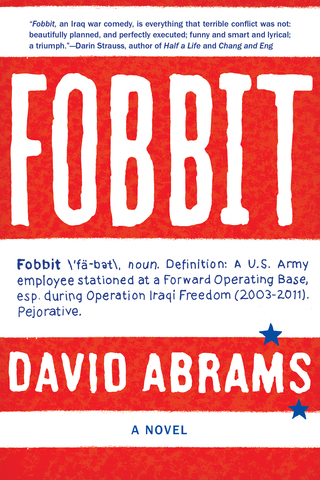 "In Fobbit, [David Abrams] has written a very funny book, as funny, disturbing, heartbreaking and ridiculous as war itself."
--The New York Times Book Review

"Fobbit, an Iraq-war comedy, is that rarest of good things: the book you least expect, and most want. It is everything that terrible conflict was not: beautifully planned and perfectly executed; funny and smart and lyrical; a triumph. David Abrams has taken up Joe Heller's mantle--or not mantle; more like his Groucho nose and his whoopee cushion--and so his debut marks the arrival of a massive talent."
--Darin Strauss, author of Half a Life and Chang and Eng

Fobbit takes us into the chaotic world of Baghdad's Forward Operating Base Triumph. Of all the fobbits stationed at the FOB, Staff Sergeant Chance Gooding is the fobbitiest. His M-16 is collecting dust, he reads Dickens and Cervantes instead of playing Xbox with the grunts, and the only piece of Army intelligence he really shows an interest in is the mess hall menu. He works in the base's public affairs office, tapping out press releases that put a positive slant on the latest roadside bombing or strategic blunder. Another soldier who'd spend every day at the FOB if he could is Captain Abe Shrinkle, but unfortunately he's a front-line officer, in charge of a platoon of troops. Abe trembles at any encounter with the enemy and hoards hundreds of care packages, brimming over with baby wipes, foot powder, and erotic letters from bored housewives. When Shrinkle makes a series of ill-judged tactical decisions, he ends up in front of his commanding officers, and Gooding has his work cut out trying to make everything smell like roses--and that's just the start of the bad news.


Other Places You Can Find David's Writing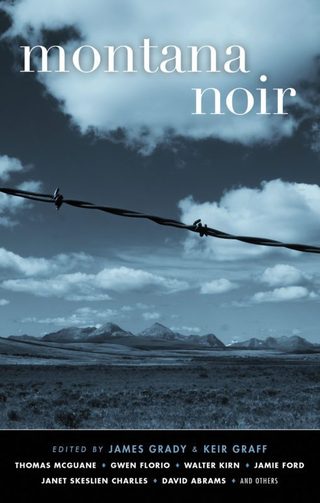 This anthology is a road trip through the dreams and disasters of the true Montana, stories written by authors with Montana in their blood, tales that circle you around the state through its cities and small towns. These are twenty-first century authors writing timeless sagas of choice, crime, and consequences...You'll meet students and strippers, cops and cons, druggies and dreamers, cold-eyed killers and caught-in-their-gunsights screwed-up souls. But mostly, through all our fiction here, you'll meet quiet heroes and see the noir side of life that makes our Montana as real as it is mythic. No doubt the state's beauty will still make the very idea of Montana Noir seem incongruous to some. Noir is black-and-white. Streets and alleys. Flashing neon lighting a rain-streaked window. But while noir was definitely an urban invention, it knows no boundaries. Noir is struggle. It's doing the wrong thing for the right reasons. It's being trapped. It's hubris. It's being defeated yet going on. Sometimes it's being defeated and not going on. That's life everywhere. This is our Montana.


Booklist: "Marlowe was dead and that was fine by me." Now that is a terrific first line for the first story in a noir anthology. What follows in David Abrams' "Red, White, and Butte" is pretty terrific, too, and it demonstrates why Montana Noir is one of the high points in Akashic's long-running (nearly 85 entries) and justly celebrated series.

"Thirteen original stories plus a reprint by Thomas McGuane cover the Big Sky State in this thoroughly entertaining Akashic anthology, from desperate writing students in Missoula to a van of itinerant strippers working the Hi-Line paralleling the Canadian border."
(Publishers Weekly)


In Watchlist, some of today's most prominent and promising fiction writers from around the globe respond to, meditate on, and mine for inspiration the surveillance culture in which we live. With contributions from David Abrams, Etgar Keret, T.C. Boyle, Robert Coover, Aimee Bender, Jim Shepard, Alissa Nutting, Charles Yu, Cory Doctorow, and many more, Watchlist unforgettably confronts the question: What does it mean to be watched?

"In this diverse and daring fiction collection, writers of all stripes deal with the act of watching and being watched, subverting and challenging surveillance's obvious connotations and raising questions about our intricate dance with privacy and transparency."
—Shelf Awareness

"Smart, eclectic and carefully observed, this collection illuminates the darker corners within our culture and within our private lives."
—San Francisco Chronicle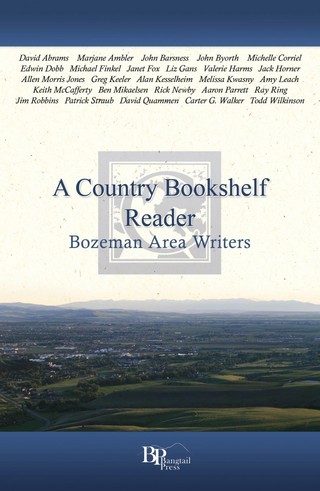 Country Bookshelf in Bozeman, Montana is one of David's favorite independent bookstores and he was honored to be asked by editor Alan Morris Jones to contribute to this exclusive anthology featuring other Montana writers Marjane Ambler, John Barsness, John Byorth, Michele Corriel, Edwin Dobb, Michael Finkel, Janet Fox, Liz Gans, Valerie Harms, Jack Horner, Allen Morris Jones, Greg Keeler, Alan Kesselheim, Melissa Kwasny, Amy Leach, Keith McCafferty, Ben Mikaelsen, Rick Newby, Aaron Parrett, Ray Ring, Jim Robbins, Patrick Straub, David Quammen, Carter G. Walker, and Todd Wilkinson. A showcase of the best writers from Bozeman, Butte, and Helena, A Country Bookshelf Reader is one of three Montana anthologies published by Bangtail Press. Along with A Fact and Fiction Reader: Missoula Area Writers and An Elk River Books Reader: Livingston and Billings Area Writers, this collection is simultaneously a paean to the current, extraordinary state of Montana letters as well as a tribute to the essential role played by independent booksellers. More information about all three Treasure State anthologies.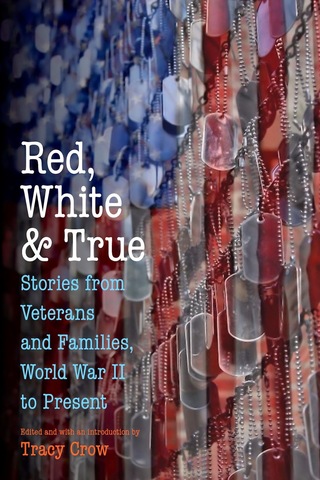 "If you are or have been a member of the military, read this book. If you love or have loved someone in the military, read this book. If you don't know anyone in the military, read this book. It's a revelation."
—Pinckney Benedict, author of Miracle Boy and Other Stories and Town Smokes

"I have not read a more awe-inspiring collection of ground truth of the human experience than the stories I found in Red, White, and True. Deeply moving, compelling, and at times emotionally wrenching to the point of tears, Red, White, and True is an unforgettable and thoroughly rewarding reading experience."
—Dwight Jon Zimmerman, New York Times best-selling coauthor of Lincoln's Last Days and co-author of Uncommon Valor

Even as we celebrate the return of our military from wars in the Middle East, we are becoming increasingly aware of the struggles that await veterans on the home front. Red, White, and True offers readers a collection of voices (including an essay by David Abrams) that reflect the experiences of those touched by war—from the children of veterans who encounter them in their fathers' recollections of past wars to the young men and women who fought in the deserts of Iraq and Afghanistan. The diversity of perspectives collected in this volume validates the experiences of our veterans and their families, describing their shared struggles and triumphs while honoring the fact that each person's military experience is different.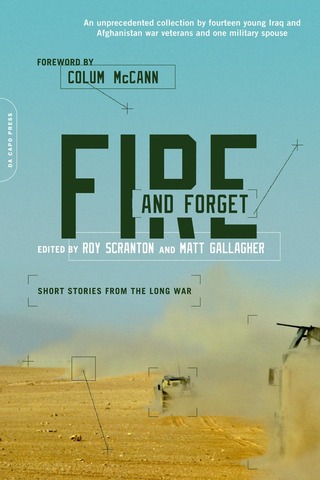 "Searing stories from the war zones of Afghanistan, Iraq, and the USA by warrior writers. Fire and Forget is about not forgetting. It is a necessary collection, necessary to write, necessary to read."
-- E.L. Doctorow

"I've been waiting for this book for a decade. I laughed, shouted, and cried while reading this kaleidoscopic collection. So many facets of war and the people who do our fighting are covered here. Fire and Forget is a literary history of this latest period of American wars. It's a profound and telling work of art."
-- Anthony Swofford, author of Jarhead

"Captures the messiness of soldiering when the mission and endgame are unclear. Though fiction, each work reads true, filled with tension, fear, and anger. Readers are transported to desert checkpoints, ride along with vehicle convoys, and return home from combat to face an uncertain future."
-- Booklist

These stories aren't pretty and they aren't for the faint of heart. They are realistic, haunting and shocking. And they are all unforgettable. Television reports, movies, newspapers and blogs about the wars in Iraq and Afghanistan have offered images of the fighting there. But this collection tells the kind of truth that only fiction can offer. What makes it so remarkable is that all of these stories are written by those who were there, or waited for them at home.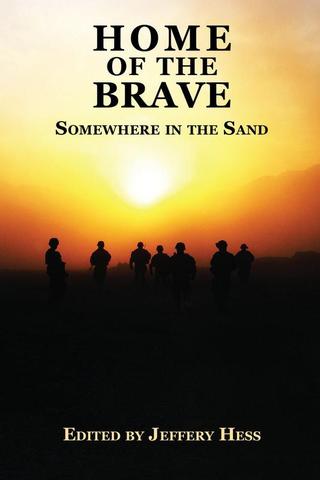 As editor Jeffrey Hess states in his introduction, "Home of the Brave implies the American military. Somewhere in the Sand implies the desert conditions of both Iraq and Afghanistan, but also the mental state that the returning service members occupy periodically or perpetually once they return home." These twenty-two works of fiction tell those stories and allow the reader to experience war, and peace (if it can be found) after war, from both perspectives.

Read stories by Stories by David Abrams, Zoey Byrd, Caleb S. Cage, Jon Chopan, Paul Crenshaw, Tracy Crow, James R. Duncan, Roland Goity, Kevin C. Jones, Brooke King, Jack King, Fred Leebron, Court Merrigan, Joseph Mills, Thomas Vincent Nowaczyk, Kathleen M. Rodgers, Max Ruback, Brian Seemann, Paul Stroebel, Daniel Taylor, Jim Walke, and Robert Wallace.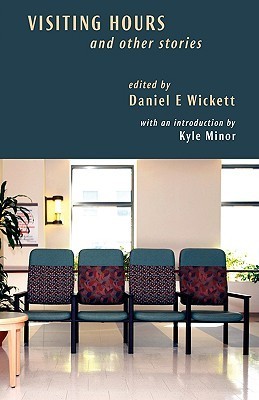 In this short story anthology, editor Dan Wickett assembles a group of writers united by a common theme: waiting. Visiting Hours is a collection of stories mostly about mortality, and about visiting, and waiting: often in hospitals, but also prisons, private homes, and orphanages.

Contributors include David Abrams, Benjamin Percy, T.M. McNally, Quinn Dalton, Max Ruback, Beth Ann Bauman, Philip F. Deaver, Steven Gillis, James R. Cooley, Jim Nichols, Pamela Erens, Joseph Freda, Nancy Ginzer, Gabriel Welsch, Rochelle Distelheim, Kaytie M. Lee, Patry Francis, Lauren Baratz-Logsted, Ron Rash, Bill Roorbach, Michael Mlliken, and Roberta Israeloff.


BUY VISITING HOURS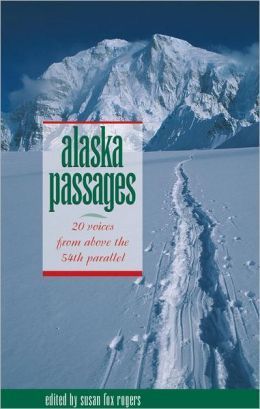 "Alaska Passages is an impressive anthology of original, true stories of adventure, work, life, and place in the last frontier. Through these twenty fresh views of Alaska, the wild place finds a voice of its own, and an unexpected Alaska emerges. Readers will share a woman's musk-ox hunting tripe in the Arctic; the personal politics of a teachers' strike in Anchorage; the shifting social currents that develop when natives mix with newcomers; a harrowing sailboat race around Admiralty Island; and a fantastic encounter with elfin apparitions on a cold snow night. Alaska demands a different mettle from its people than most of the lower forty-eight, and these engaging essays express that robust spirit."
-- Midwest Book Review

Alaska remains one location that is singularly arresting to the American imagination. Twenty exceptional writers share their stories of work, play, and life in what is often called the Last Frontier. Armchair travelers everywhere will find delight in this anthology of exuberant original essays that reveals Alaska as a place, an adventure, and a state of mind. There's a story of blind, old Rosie in Unalakleet; a woman's musk-ox hunting trip on Nunivak Island; and, in David Abrams' essay, a boy whose father so wanted to go to Alaska that "fish swam throughout [his] Sunday services in schools of metaphors." Twenty short stories tell about the old ways and the integration of the newcomers; they impart the flavor of Alaska from smoked marten to raw salmon.